The Worldnod VPN team is a group of online security and privacy experts who have come together to provide a high–quality VPN service. The team has a wealth of experience in online security and privacy, and they are committed to providing a service that is both secure and private. The team offers a variety of features that are designed to keep your online activity safe and secure, and they also offer a variety of tools and resources that you can use to stay private and secure. Worldnod VPN is a secure, private and reliable VPN service provider. We offer our customers a fast, safe and private way to browse the internet and access their favorite websites. We believe that our customers should have the freedom to browse the internet without being tracked or monitored. Our VPN service is designed to protect your privacy and keep your online activities safe and secure.
Huge global network of fast VPN servers
The World VPN global network of servers is located all over the world. There are 30+ VPN servers in 10+ countries to choose from. There are no restrictions on how frequently you can switch.
At Worldnod VPN, we provide our users with a fast, reliable, and secure VPN experience. We are always looking for talented and ambitious individuals to join our team and help us provide our users with the best possible experience. If you are passionate about technology and want to work in a fast–paced environment, then Worldnod VPN is the place for you.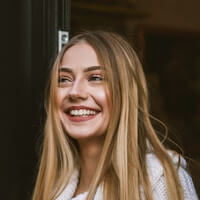 Worldnod is Fastest VPN
it is amazing experience to use worldnod vpn with clash app. I was recommended by a friend to use worldnod vpn. After a month, I felt that the speed and service are very good and worth recommending others.

Worldnod is Most Stable VPN
I have been using worldnod vpn for a long time. It is very convenient to use Google to search the literature to track the latest international frontier information. I hope it will keep working great!

Worlnod VPN to protect my privacy
Great apps, use it constantly to protect my devices when travelling abroad for work and a fair price.